Premium hardcover with matte gold foil debossing

Include a personalized note with your order
100% Plastic-free packaging
Size: 5.3 x 8.5 inches (A5)
Customer Reviews
25 Sep 2021
MAHIMA B.

India
Grateful everyday :)
The colour and texture of the journal is amazing. The looks and contents does not disappoint. This book helped me to start gratitude journaling, now an unskippable part of my day. I'm actually to waiting finish this journal and collect all the beautiful different colors. Thank you Alisha and team for creating a simple and beautiful journaling experience. :)
21 Sep 2021
Khushboo G.

India
A journey worth experiencing
I had been eyeing the Brightside Journal for a few months but stopped myself from buying it. I made a promise to myself that only if I maintained the discipline of journaling, I would order the Brightside Journal. It actually put me onto the path of practising gratitude and affirmations which in turn had such a positive effect on my overall mindset. I am in love with the journal and have already bought it for my best friend! Looking forward to having many many more Brightside journals in my collection! Thank you Team Brightside!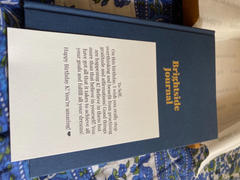 16 Sep 2021
Nishi G.

India
Awesome!
I love it. My best gratitude journal till date❤
07 Sep 2021
Jenifer A.

India
Amazing Journal
Im so grateful that I got to know about this journal ♥️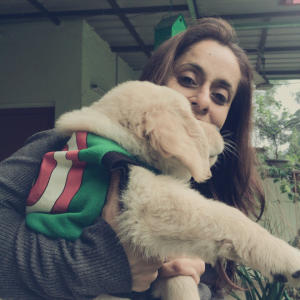 SS
24 Aug 2021
Shardul S.

India
small practices, big results
I am almost into starting my second journal and i feel I've grown calmer and made my peace with things that would earlier leave me ruffled. I wrote my fears, my struggles, my little victories, my every day list of things I am grateful for and self- affirmations. I was always someone who loved to write and this writing is more food for my soul. Thank you Brightside Journal .. you are doing a fantastic job